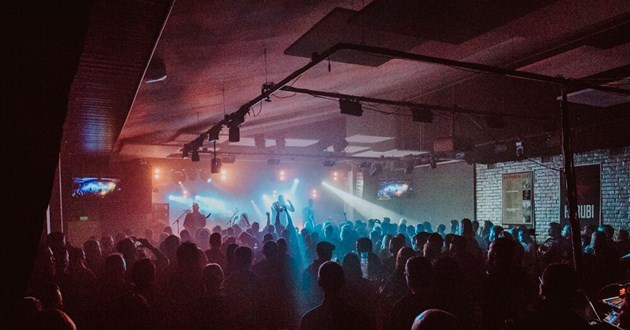 Photo credit: Antti Pitkäjärvi
Since 2017, the Puls program has aimed to initiate and develop collaboration and networking between concert promoters and venues in the Nordic live music scene. Today, 62 Puls promoters, and almost 400 artists and bands are participating in the project.
The Nordic Culture Fund has in collaboration with Copenhagen Business School conducted a survey of the Puls promoters to gain insights into the state of the program. The main objectives were to study and assess the project activities and collaborations between the promoters with a focus on sustainability, identity and motivation.
A research report following the survey shows that most of the Puls promoters are motivated and committed to the program, and that the Puls program has successfully merged into the promoters' other functions and activities. The program has also affected positively in creating new forms of collaboration.
Most of the respondents consider that the Puls collaborations would not exist without the support from the Nordic Culture Fund, and the report suggests further efforts to be made in developing grounds for the sustainable existence of Puls.
At the same time the majority of the promoters recognise a shared identity in the project, and the overall results indicate the success of community building among promoters.