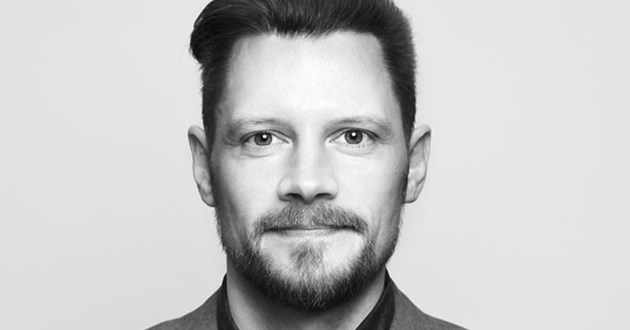 Being Head of Communication at the Norwegian music industry's export facilitator and promotional organization, Music Norway, Pål Dimmen is a man who knows the challenges that occur when working with exporting artists and bands across the Nordic countries. During this years By:Larm festival in Oslo we talked to him about why music professionals across these countries should work together and the benefits thereof.
Music Norway aims to foster growth in interest and use of Norwegian music of all genres and styles. Addressing the needs of the music industry including artists, ensembles and organisations, they offer support programs, competence building, facilitation of networking arenas and counselling among other things. Pål Dimmen has the main responsibility for Music Norway's information department, which means leading the organization's editorial meetings each week, as well as working with communication strategy. 
When talking about the Nordic market he stresses that one of the main issues he sees is the lack of growth in the market which eventually makes artists and bands seek outside national borders when looking for managers, agents and other music professionals.  
Especially with the metal genre, he says that Norway have few metal managements who can work with and take care of the many metal bands that are popping up right now.  
"When they reach a certain level, they are picked up by a UK manager", as he explains. "The same goes on the label side. They release a couple of albums on a Norwegian label but as soon as they take off, they are typically signed to Nuclear Blast or some other international label." 
This means that the local music market misses out on a financial opportunity. But more importantly, the market misses out on the knowledge and network that is needed in order to compete with big international stakeholders, according to Pål Dimmen.  
"We need to build the industry-side to be able to compete", he says and puts emphasis on music professionals gaining skills and business flair as a way to evolve the local market.  
Music Norway is currently working with music companies in Norway to build up capabilities in terms of building sustainable business models with an international approach. This is – among other things – done by having special programs tailored to managements and labels consisting of education and instant finance.  
Furthermore, they work with trade missions to different parts of the world to meet important international stakeholders and masterclasses where they bring in music industry professionals as teachers.    
How live music organizers should collaborate across the countries
Pål sees opportunities in working together across countries. One of the ways this can be facilitated is through festivals such as By:Larm, which he recommends attending with an open mind towards colleagues from other countries.   
From Påls point of view there are clear benefits from festivals targeted to the music industry. Network is essential and socializing while attending shows and even enjoying a couple of beers can make it a whole lot easier to pick up the phone or send an e-mail to a manager, an agent, etc. afterwards.   
Pål recommends that music professionals looking to cross borders in the Nordics work together to set up tours and share knowledge about touring, because the collective home market will benefit from this as a whole. That's why he's doing a lot of work trying to map the live scenes of the Nordic market and communicate that to stakeholders in his home market.

You can check out Påls work at Music Norways website.
See video of Pål talking about Nordic collaboration in the music industry here